Marketing Outsourcing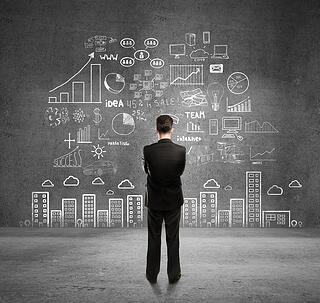 You are a Business Owner or Service Professional and marketing your business can be costly and time consuming. Add in the challenges of being a business owner or solo proprietor – you're the Financial Manager, the HR Manager, the Operations Manager, the Sales Team AND the Marketing Team – and there are just not enough hours in a day, or week, to accomplish all your business goals.
1. Purpose
Business owners frequently outsource their marketing activities to BVM in order to focus on their core competencies. Outsourcing allows them to recruit expert marketing products and services at a fraction of the regular costs.
2. What's In It For You:
You are a business owner or service professional and you frequently need the skills and expertise of a marketing professional. The problem is your business is not big enough to justify the expense of a full-time marketer. However, outsourcing your marketing activities gives you full-time access to the skills and expertise of your Strategic Marketing Partner.
Achieving significant measurable marketing results from your marketing efforts demand dedication and expert marketing knowledge. Outsourcing you marketing function will do just that. Outsourcing helps you to develop, implement and manage dedicated and comprehensive marketing strategies that give you an acceptable return on your investment.
Outsourcing helps business owners to implement comprehensive marketing plans while simultaneously lowering their marketing costs. Because outsourcing gives you access to expert marketing services for a specific contracted amount, business owners do not have the expense of a full time marketing resource.
Inbound and outbound marketing programs. One of BVM's areas of expertise is implementing complimentary inbound and outbound marketing programs. Utilizing a full range of inbound and outbound marketing tactics, BVM helps its clients to achieve their goals. By increasing traffic to their optimized websites and developing thought provoking content and landing pages, we turn traffic into leads. Together, we nurture those leads into prospects and then customers, producing a positive ROI.
Whether your need is for regular marketing advice and services or ad-hoc consulting, BroadVision Marketing can help you. With over 20 years of marketing experience – from creating strategic marketing plans to developing marketing messages to designing collateral to executing product and service launches – BVM is your one-stop marketing resource.
3. Structure
Commitment to an agreed period of time.
Regular, scheduled teleconferences with Program Directors.
Meetings are 60-minutes and supported by monthly coaching/consulting calls.
Monthly Marketing Report to monitor progress.
Monthly Marketing Meeting with business owner or Marketing Champion.
Please call us at 707.766.9778, or e-mail jaco@broadvisionmarketing.com to make an appointment, or if you have more questions.
Click here to find out more about our Marketing Services Click here to go to our blog posts to learn about the many subjects we discuss.