Landing Pages and Form Building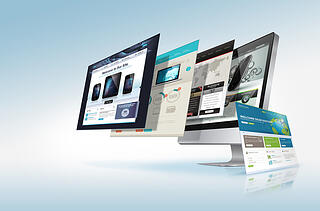 One of the most important tasks of your website is collecting your visitors information – you've spent much of your effort in driving traffic to your site, so it's vital that you make every effort to capture information about your visitors as often and as efficiently as possible. There are several ways to do this, but the essence of all of these is to create a form that your visitor needs to complete, and preferably a form that is specific to the topic in which your visitor has already indicated interest.
Once you have some basic information about your visitor, you can continue to target that visitor – with their permission – on the topics and areas where they've already indicated interest. You can even build your email list, and dramatically increase the potential for continuing to build an engaging experience for your website visitors.
So how do you capture your website visitors' information or create forms for your website? Here's where BVM's expertise can help. We work with you to design forms that will help you collect relevant and specific visitor information, helping to drive your visitors through the sales funnel and qualify them as prospects and leads. We also carefully craft customized Call-To-Actions (CTAs) and develop associated landing pages that drive traffic and convert those visitors to warm leads.